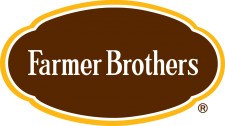 First coffee focused company to receive SBTi approval
Fort Worth, TX, June 20, 2017 (Newswire.com) - Farmer Bros. Co. (NASDAQ: FARM) ("Farmer Brothers" or the "Company") a national coffee roaster, wholesaler and distributor of coffee, tea and culinary products today confirmed that its sustainability targets to reduce greenhouse gas (GHG) emissions across its roasting and administration operations have been reviewed and approved by the Science Based Targets Initiative.
Working with the Science Based Targets Initiative (SBTi), Farmer Brothers set a goal that by 2025 it will reduce GHG emissions by 11 percent across the Company's roasting and administration operations, compared with its base year of 2014. Additionally, the Company pledged that by 2025 it will reduce GHG emissions across its value chain by 7%, from a 2014 base year.
"We're proud to be the first coffee roaster organization in the industry to establish science-based goals," stated Molly Laverty, Director of Sustainability. "We believe combating climate change is critical to the future of our company, the coffee industry, our growers and our world. Setting SBTi approved targets is the logical next step in Farmer Brothers' sustainability program and places us among those responsible businesses that are making measurable contributions to incorporate sustainability within their business strategy."
To achieve its SBTi targets, Farmer Brothers will focus on three areas:
Driving efficiencies and continuous improvement in its coffee roasting operations.
Advancing its direct trade relationships with coffee growers to compare impacts of coffee production in different parts of the world.
Collaborating cross-functionally to ensure effective GHG emission reduction across its value chain.
Cynthia Cummis, World Resource Institute's (WRI) Director of Private Sector Climate Mitigation and member of the Science Based Targets initiative steering committee said: "We congratulate Farmer Brothers on being the first coffee focused company with an approved target. They are demonstrating great leadership by joining the group of forward-thinking businesses who have taken this step. Their target will help Farmer Brothers future-proof growth in the transition to the low-carbon economy while playing their part in limiting global warming."
SBTi is a partnership between CDP, WRI, WWF and UN Global Compact that mobilizes companies to set emissions reduction targets in-line with climate science. The initiative defines and promotes best practices in science-based target setting, offers resources and guidance to reduce barriers to adoption, and independently assesses and approves companies' targets. To date, 51 companies worldwide have had their climate targets validated by the Science Based Targets Initiative, with over 200 more companies awaiting validation.
About Farmer Bros. Co.

Founded in 1912, Farmer Bros. Co. is a national coffee roaster, wholesaler and distributor of coffee, tea and culinary products. The Company's product lines include organic, Direct Trade and sustainably-produced coffee. With a robust line of coffee, hot and iced teas, cappuccino mixes, spices, and baking/biscuit mixes, the Company delivers extensive beverage planning services and culinary products to its U.S. based customers. The Company serves a wide variety of customers, from small independent restaurants and foodservice operators to large institutional buyers like restaurant and convenience store chains, hotels, casinos, hospitals, and gourmet coffee houses, as well as grocery chains with private brand coffee and consumer-facing branded coffee and tea products.
Headquartered in Northlake, Texas, Farmer Bros. Co. generated net sales of over $500 million in fiscal 2016 and has approximately 1,600 employees nationwide. The Company's primary brands include Farmer Brothers®, Artisan Collection by Farmer Brothers™, Superior®, Metropolitan™, Cain's™, McGarvey® and China Mist®.
Forward-looking Statements
Certain statements in this press release constitute "forward-looking statements." When used in this press release, the words "will," "expects," "anticipates," "estimates" and "believes," and similar expressions and statements that are made in the future tense or refer to future events or developments, are intended to identify such forward-looking statements. Such forward-looking statements are subject to risks, uncertainties and other factors that could cause the actual results, performance or achievements to be materially different from any future results, performance or achievements expressed or implied by such forward-looking statements.
Media Contact:
Ladd Biro, Champion Management
972.930.9933
lbiro@championmgt.com
Source: Farmer Brothers
Share: